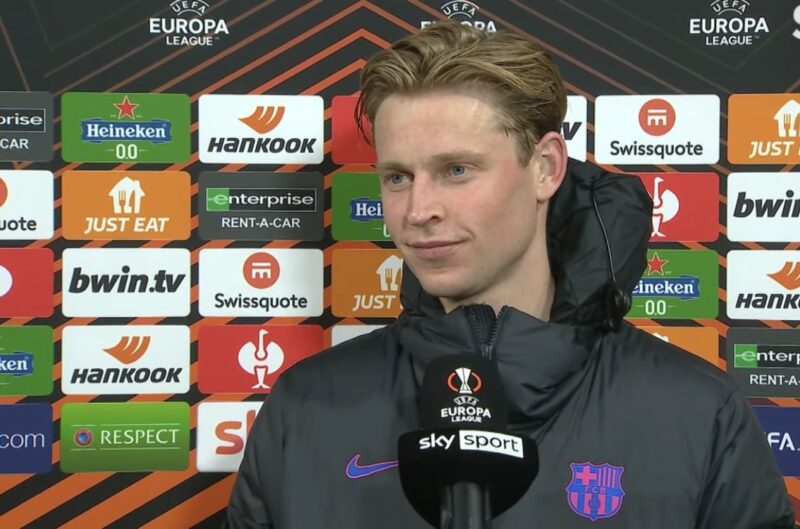 You'd think Manchester United would have learned about recruiting players that don't really want to come.
Angel Di Maria never wanted to leave Real Madrid. When he realized he had no choice, he decided he wanted to go to Paris. Instead, he ended up at United in the summer of 2014 and hated it so much that, to this day, he'll change the channel if he sees them on TV. He sulked and pouted so much that, when he finally got his move to PSG one year later, everyone was happy.
In the summer of 2016, Paul Pogba desperately wanted to play for childhood hero Zinedine Zidane at Real Madrid, but his price tag was too heavy even for the free-spending Florentino Perez. He made due with a return to United, treating the club as a consolation prize and constantly flirting with other teams. After six seasons of erratic form and never showing the kind of sustained excellence that he did for France at the 2018 World Cup and Euro 2021, Pogba will depart as a free agent this summer.
In 2017, Romelu Lukaku had his heart set on a move back to Chelsea (thanks to a voodoo message from his mom) — so much so that United focused on Real Madrid's Alvaro Morata instead. But then Chelsea delayed closing the deal, allowing United to swoop in. Lukaku wasn't bad in his two seasons, but wasn't great, either. He only managed 42 goals in 96 appearances and was constantly criticized in the media, something he blamed on United not protecting him. Ole Gunnar Solskjær let him move to Inter, where he became a world class striker. He finally got his move to Chelsea, but has been a huge flop and could be on the move after only one season.
Now it looks like Barcelona midfielder Frenkie de Jong will be the latest reluctant player that will need to be begged, lobbied, cajoled and/or strong-armed into moving to Old Trafford. De Jong emerged as one of the best midfielders in Europe during his time at Ajax under Erik ten Hag, and according to reports, the new United gaffer desperately wants a reunion.
Barcelona seem willing to make a deal. Despite his talent and reputation, de Jong hasn't exactly lived up to the hype since his €75 million move from Ajax in the summer of 2019. One reason has been his lack of a consistent role: Both Ronald Koeman and Xavi have moved him throughout the midfield and played him in multiple positions without settling on anything. Xavi tends to start him but rarely lets him complete the 90 minutes. Moreover, the fans seem to be losing patience with de Jong, even going so far as to boo him during a December 2021 match against Elche.
More importantly, cash-strapped Barcelona desperately need to clear payroll in order to fund their ambitious summer plans (most notably, Robert Lewandowski from Bayern, which won't be cheap). Their best option to raise the quick capital would be to sell De Jong, who would fetch them a decent transfer fee — especially with United desperate for midfield help. Plus, as The Athletic points out, selling him would result in little, if any, backlash from the fans, since most of them have never really embraced him, anyway.
The move would also seem to benefit de Jong by putting him with a manager who believes in him and knows how to best utilize him. United might not have had the best season, but there are weapons on this team, especially on the attack. De Jong could thrive playing alongside the likes of Jadon Sancho, Bruno Fernandes, Cristiano Ronaldo, and his old Ajax midfield partner Donny Van de Beek.
But the heart wants what the heart wants, and de Jong's wants Barcelona. "I prefer to stay with Barcelona," De Jong told ESPN. "Barcelona is just my dream club." His devotion to the club is such that he took a 70% pay cut during the pandemic to help Barca save money, and has indicated he's willing to forgo a contractually obligated raise and cut his wages even more.
According to Fabrizio Romano, the clubs have opened discussions for a transfer, but de Jong isn't interested, citing United's lack of Champions League football next season. Ironic, considering de Jong's best moment in a Barca shirt was, arguably, in the Europa League against Napoli.
Ultimately, United seem to be betting that Barca will have no choice but to sell de Jong, and that de Jong will have no choice but to accept it. And they seem to be betting that de Jong won't just look at United as a consolation prize the way Pogba did or punishment like Di Maria did.
Why they want to make that bet so badly is beyond my comprehension. Surely there are players they can recruit who will actually want to be there, right?