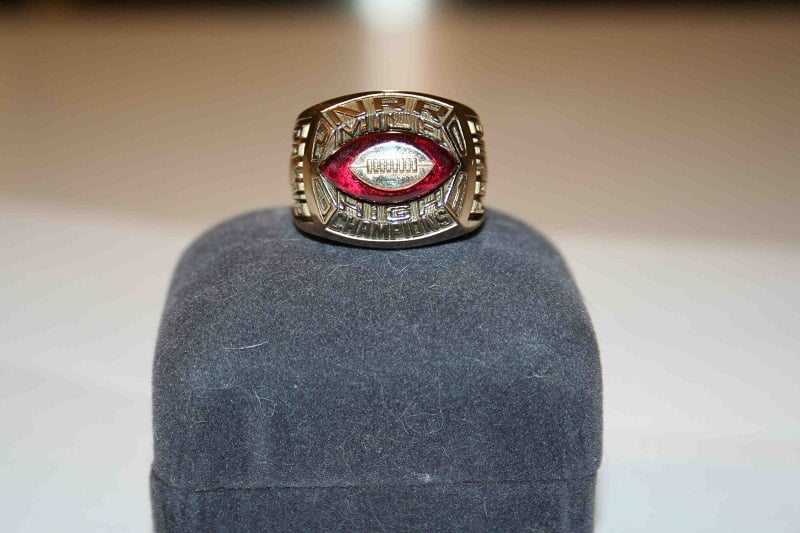 From Columbia News Service. (Archived here)
When Ben Roethlisberger won his second Super Bowl in 2009, he won more than the right to touch the shiny Vince Lombardi trophy for a few moments before handing it off to someone else. He won a 14-karat gold ring that weighed 3.7 ounces, had 63 diamonds in it and was so large that his surname easily fit across the side of it. Its value is well in excess of $5,000.
When Mark Orlando won his fantasy football league in 2009, he won more than a trophy he had to return the following season. He won a stainless steel ring with the outline of a football on its face and nine cubic zirconia stones in it. Its value is approximately $50.
Both rings glitter and dazzle. Both rings are so bulky that they make lifting your hand a difficult task. And both rings are deeply treasured by their owners.
(more…)